About This Unit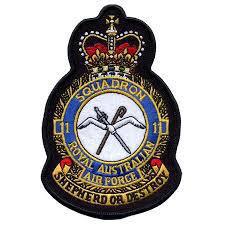 No. 11 Squadron was raised at Richmond NSW before heading to Port Moresby New Guinea in March 1939 using requisitioned Short Empire flying boats and Supermarine Seagull amphibians.
Tasked initially to conduct survey operations it also began to monitor Japanese shipping movements in the region. After the outbreak of war with Japan, the squadron re-equipped with Catalina flying boats . Throughout the War, the Catalinas earned a reputation for long-range patrols of up to twenty hours, often involving night bombing attacks on Japanese island bases and shipping lanes.
As the Japanese maintained their southward thrust, No 11 Squadron aircraft evacuated military personnel and civilians caught in the path of the advancing enemy. By February 1942, Port Moresby itself came under attack and the destruction of several flying boats forced a withdrawal to northern Australia where operations continued.
On the night of 2 March 1943, 11 Squadron Catalinas staging through Milne Bay located and shadowed a large Japanese convoy heading for the New Guinea coast with troops and equipment in what became known as the Battle of the Bismarck Sea. The next day, the convoy was almost completely destroyed in one of the decisive actions of the South West Pacific campaign.
April 1943 saw a mixed formation of Nos 11 and 20 Squadron Catalinas carry out the RAAF's first mine laying operation when magnetic mines were successfully laid near Kaiving.
This mission marked the commencement of a highly successful mining campaign that was responsible for the sinking of many ships, the disruption of maritime trade and the closure of ports. In one operation No 11 Squadron participated in a mine laying mission to Manila Bay - the Catalinas flew over 14,500 kilometres - making this operation the RAAF's longest of the war. These aircraft were painted matt black and earned the sobriquet "The Black Cats"
After the war, No 11 Squadron was re-equipped with Avro Lincoln bombers and deployed to Western Australia to conduct maritime patrols over the Indian Ocean. Lincoln operations were short lived however, as No 11 Squadron began receiving its first Lockheed Neptunes, a hubrid piston and turbine negined maritime patrol bomber, the following year.
In February 1957, three No 11 squadron Neptunes participated in "Operation Westbound" - the RAAF's first around the world flight.
No. 11 Squadron moved to South Australia at RAAF Edinburgh in January 1968, re-equipping with Lockhee P-3B Orions later that year. The "B" model Orions provided sterling service until their replacement with P-3C Orions in 1986.
As at 2017 these these aircraft No 11 Squadron continue to provide Australia with an invaluable long-range anti-shipping and anti-submarine capability, that is shortly to be replaced with a new mix of jet-engined conventional and remotely piloted patrol aircraft.
Adapted from www.airforce.gov.au/raafmuseum/research/units/11sqn.htm (www.airforce.gov.au)
Read more...